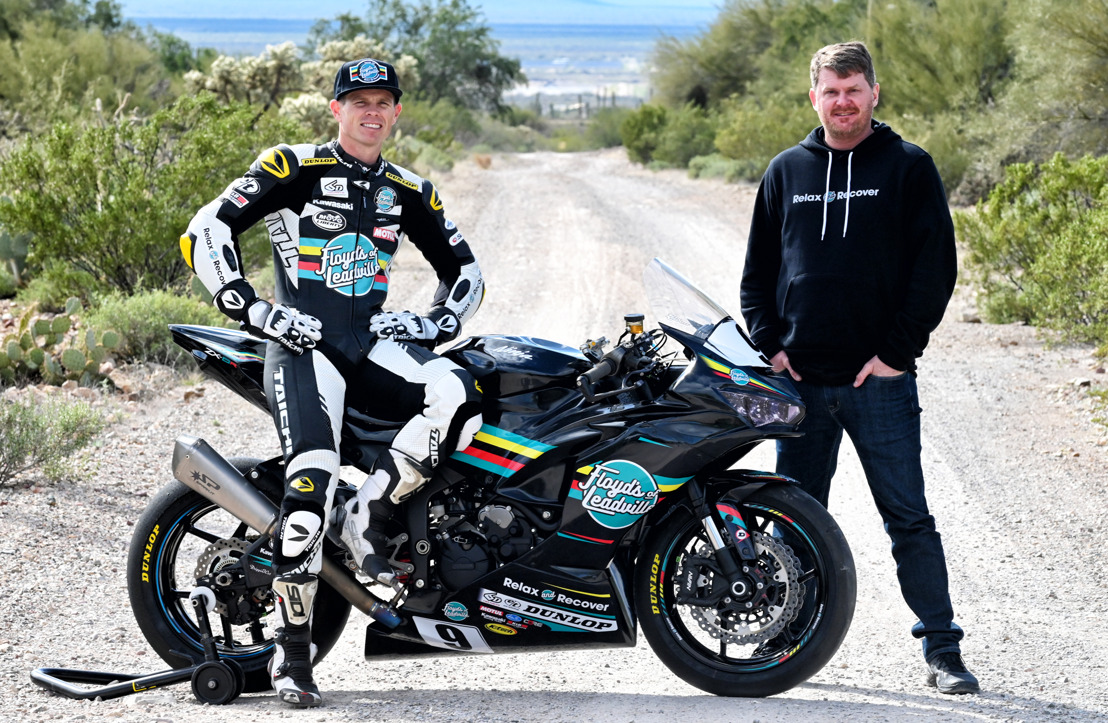 CBD Products Company Floyd's of Leadville Announces Title Sponsorship For Tyler O'Hara
Floyd's of Leadville CEO & Former Tour de France Winner Floyd Landis and O'Hara Share Enthusiasm for CBD as a Recovery Supplement
Floyd's of Leadville CBD products company announces their title sponsor of Tyler O'Hara's 2019 motorcycle racing season, including the upcoming Daytona 200. After an extremely successful 2018 season, Supermoto USA and Pikes Peak Hill climb champion O'Hara is looking forward to his 2019 season.
"I'm very excited to compete in the Daytona 200, one of the most prestigious road races in America." O'Hara said. "The opportunity to join forces with Floyd Landis and represent Floyd's of Leadville is an incredible honor for me as a professional athlete and team owner."
At the end of his 2016 season, O'Hara suffered a broken pelvis in a freak motorcycle accident. Rather than turning to traditional painkillers, O'Hara used CBD tinctures and creams to aid in pain relief during his recovery. His positive experience with CBD led him to be a big believer in Floyd's of Leadville CBD products, and to an organic conversation about how he could promote the brand to powersports athletes.
O'Hara added. "My commitment to Floyd's of Leadville Racing is to showcase the brand in a professional manner while racing motorcycles at select high profile events throughout the country and through my motorcycle coaching. I want to help educate athletes about healthy natural recovery supplements and the numerous benefits of CBD."
O'Hara's team is led by legendary tuner and 4-time Daytona 200 race winning Crew Chief Gary Medley. The team is currently preparing for the Daytona 200 on March 26.
For more information on Floyd's of Leadville CBD products, visit www.floydsofleadville.com.
Follow the team story on social media @TylerOHara9, and Floyd's of Leadville @floydsleadville